Mercedence Benz Anti - Shock English OSD 9" TFT LED IR, FM, Games, Joysticks Dual Car Headrest DVD Players

1)Model No.:DV9817GR-PAKG(Headrest DVD)
2)9" TFT LED screen,A grade new Innolux digital panel
3)Mercedence Benz fashion design
4)Twin DVD or Master DVD and Slave Monitor for your choose
5)High resolution,800(W)X3(RGB)X480(H)
6)System:PAL/NTSC
7)Display Mode: 16:9 wide view angle
8)Compatible MPEG4/DVD/DVCD/DVD R/DVD-RW DVD R/VCD/CD/CD-R/MP3/JPEG
9)Slot-in DVD mechanism(Anti-shock DV D loader)
10)Built-in 8 bit and 32 bit Game function,wireless joysticks included
11)With USB port and SD card slot
12)Built in dual IR transmitter
13)Built in FM transmitter
14)Built in Dual powerful speakers
15)English OSD menu,Multi-language support
16)3 colors available:Beige,Black,Grey


DV9817GR-PAKG Easy Way to Give Your Car Full Media Capabilities.

The DV9817GR-PAKG is a 9 inch LED adjustable headrest monitor with built-in DVD player and more. Thanks to its ingenious design, you can watch DVDs, listen to MP3s, and even play video games on it -- you'll have a ready-built entertainment system that just slides right onto your car seat.
Simply put, the DV9817GR-PAKG is an easy way to give your friends and family everything they need to make long car trips fun, and it displays pictures in a crystal-clear 800 x 480 resolution, which means you get superior video quality at a great value. Available in three colors (Black, Gray, and Beige) to match your car's interior.
Your friends and family can play 32 exciting videogames, so you'll never run out of things to do
Comes With 32 Videogames and Wireless Controller
Featuring classic-style arcade games, platformers, and more, your passengers can play 32 action-packed videogames using the wireless controller that comes with the unit.


Supports the Latest Digital Media Technology

With DVD-R/RW, CD-R/RW, and MP3/MP4 playback, you can watch movies and listen to music recorded right off your computer -- and with DivX support, you can enjoy your recorded movies in one of the highest-quality video formats available.


Find out how our RCA connectors work

The DV9817GR-PAKG supports SD Cards and USB flash drives, so you can quickly load music and movies from your computer or other devices onto your card and play them back with ease. Just insert the card into the SD slot and you'll have access to a wealth of entertainment options, all on one tiny disk.


car headrest dvd player
car rear view camera mirror car dvd player headrest
portable dvd player for car headrest
headrest dvd player for car
car dvd headrest
dual headrest dvd player for car
portable car dvd player headrest
dual portable dvd player for car headrest
best portable dvd player for car headrest
headrest dvd player
dvd headrest
headrest dvd
led display led screen jynxbox store
dreambox dm800 hd se v2 alarm security system dreambox dm7080 SIM 2.1 card A8p card SUNRAY SR4 V2 SUNRAY SR4 800HD SE SIM SUNRAY SR4 HD SE A8P card SUNRAY DM800 SR4 HD SE SUNRAY 800 HD SE A8P HDMI with WIFI car dvd player headrest
car headrest dvd player
headrest dvd players
best headrest dvd player
dvd player for car headrest
headrest dvd player reviews
cloth headrest dvd player
cloth headrest monitors

best headrest monitors
headrest dvd system
dvd headrest player

headrest dvd player for car
head rest dvd players
headrests dvd

car blu ray player headrest

baton dvd headrest

portable headrest dvd player
car headrest dvd
headrest dvd players for cars
9 inch headrest dvd player
dvd players in headrest

headrest with dvd player

headrest monitors installation
ford headrest
More Ways to Listen to Your Player

Play the DV9817GR-PAKG through Your Car's Speaker System – All It Takes Is a Click of the Button
You can use the DV9817GR-PAKG through your car's audio system without the hassle or cost of connecting the player to your car's speaker system. Thanks to the built-in FM transmitter, all you need to do is tune to a radio station, and your entire vehicle can enjoy what's being played.


Watch Movies and Listen to Music with Wireless Headphones

The DV9817GR-PAKG also has a built-in IR transmitter, which lets you watch movies with IR-compatible wireless headphones -- so everyone can enjoy the ride in peace and quiet.


Multiple RCA Connectors Let You Create a Mobile Entertainment System

The DV9817GR-PAKG comes with two video inputs and one set of stereo audio inputs. The extra video input cable lets you use your in-dash DVD player to play movies through the DV9817GR-PAKG, so the entire vehicle can watch the same movie, while audio is played through the vehicle's speakers. You can also connect a videogame console, iPod, or Blu-ray Player -- anything that uses composite video -- to the player at the same time.
CARAVAN is our registered brand in China and other countries. The brand consists of three parts: CAR AV AN.It indicates that this is an audio/video system in car. We are a leading manufacturer for IN CAR ENTERTAINEMNT products in China. CARAVAN is a fashion, technology leading brand for younger in the world.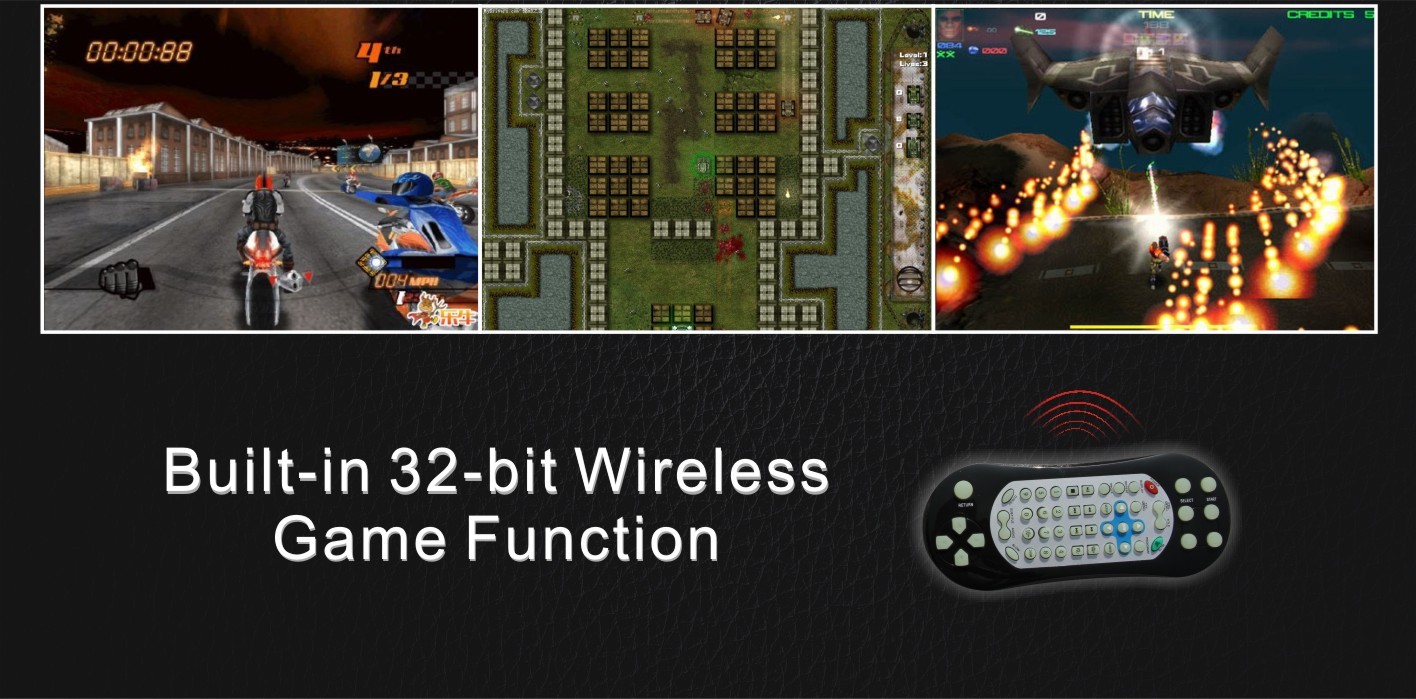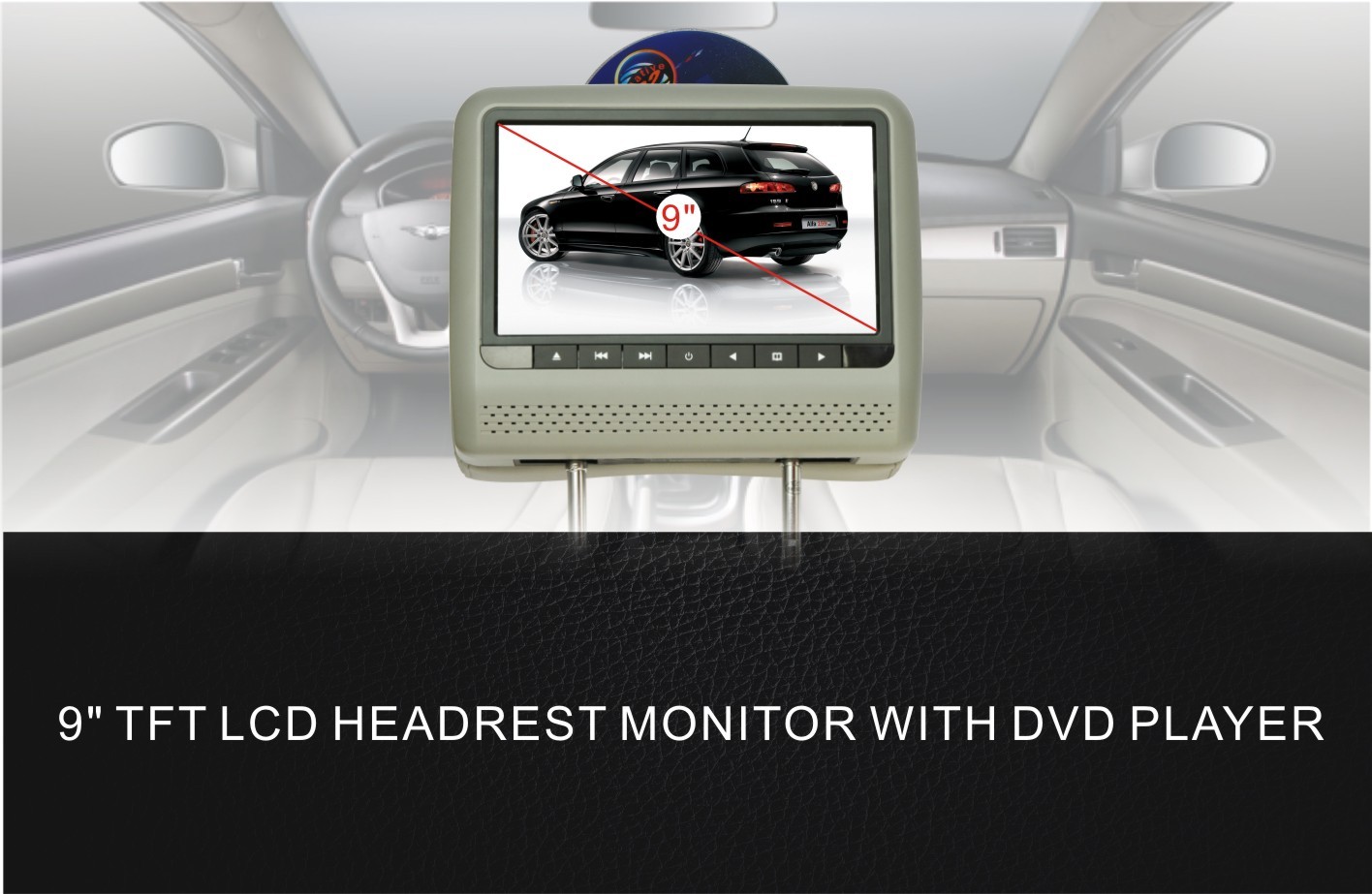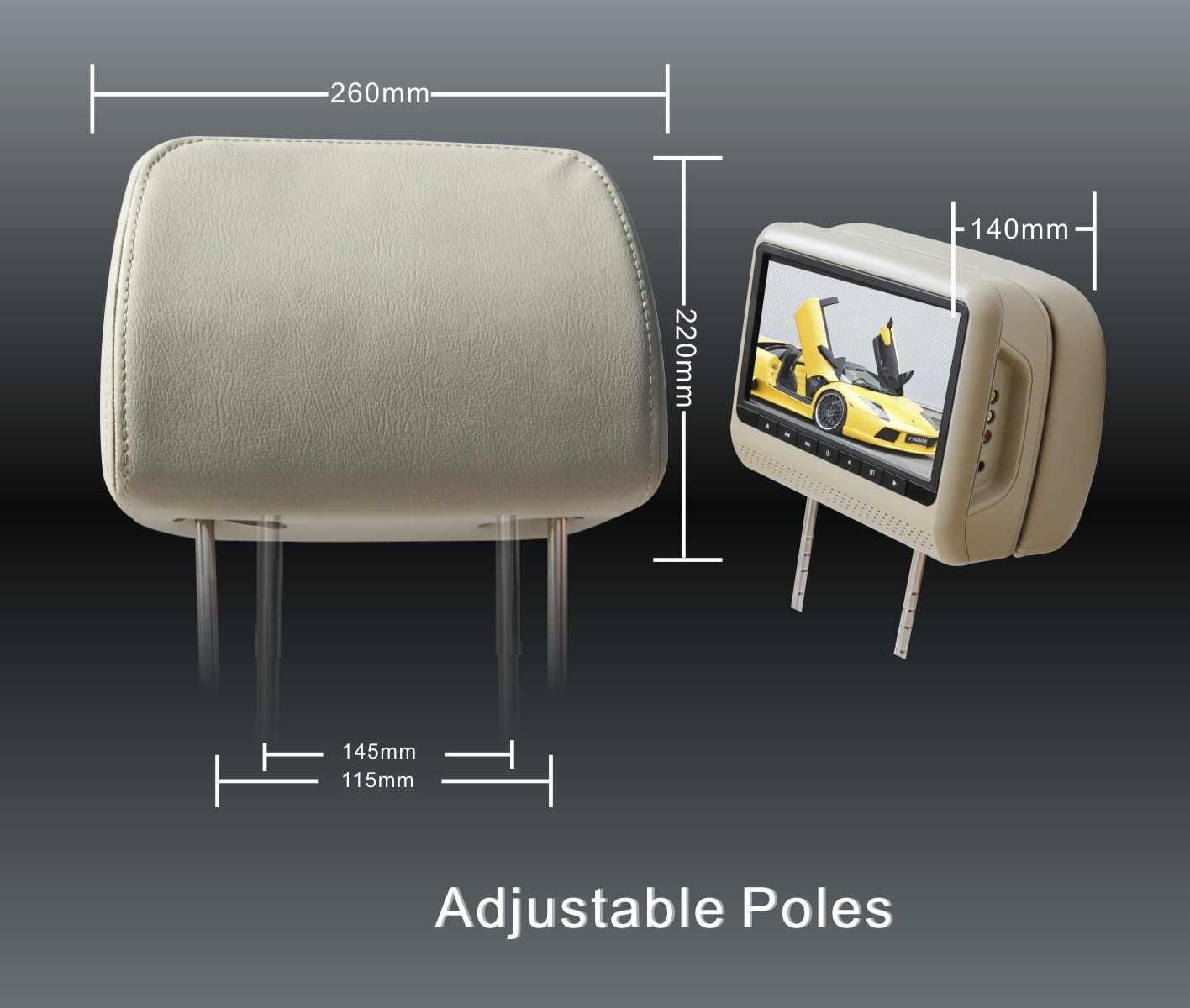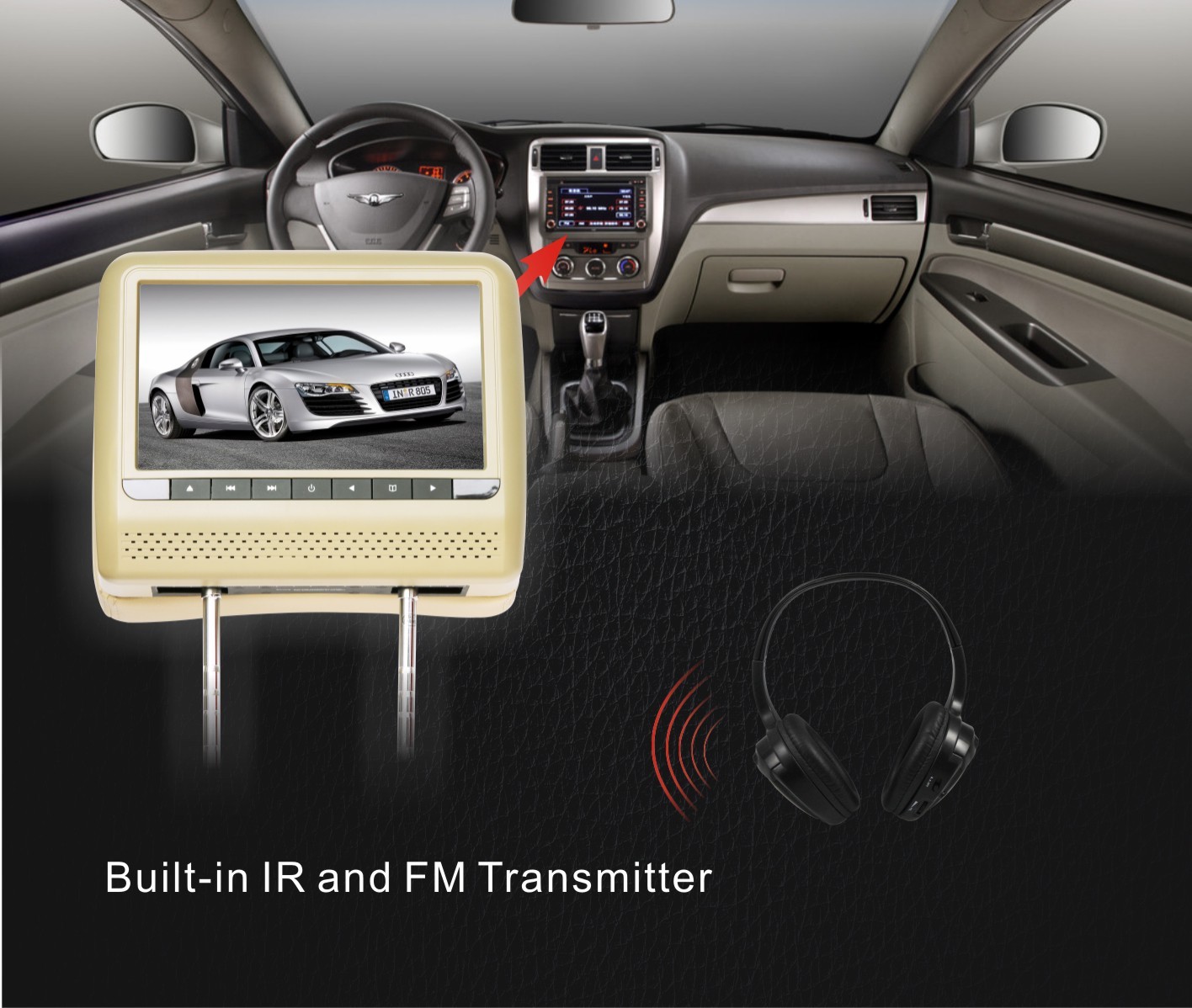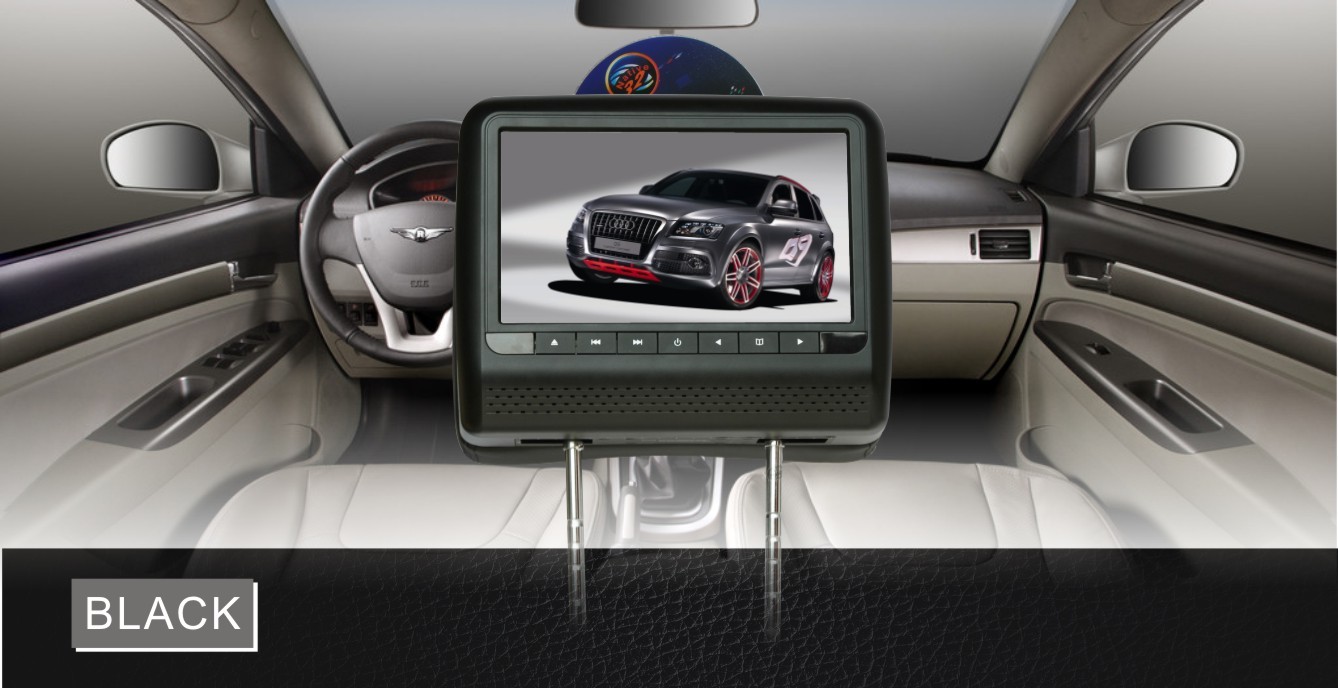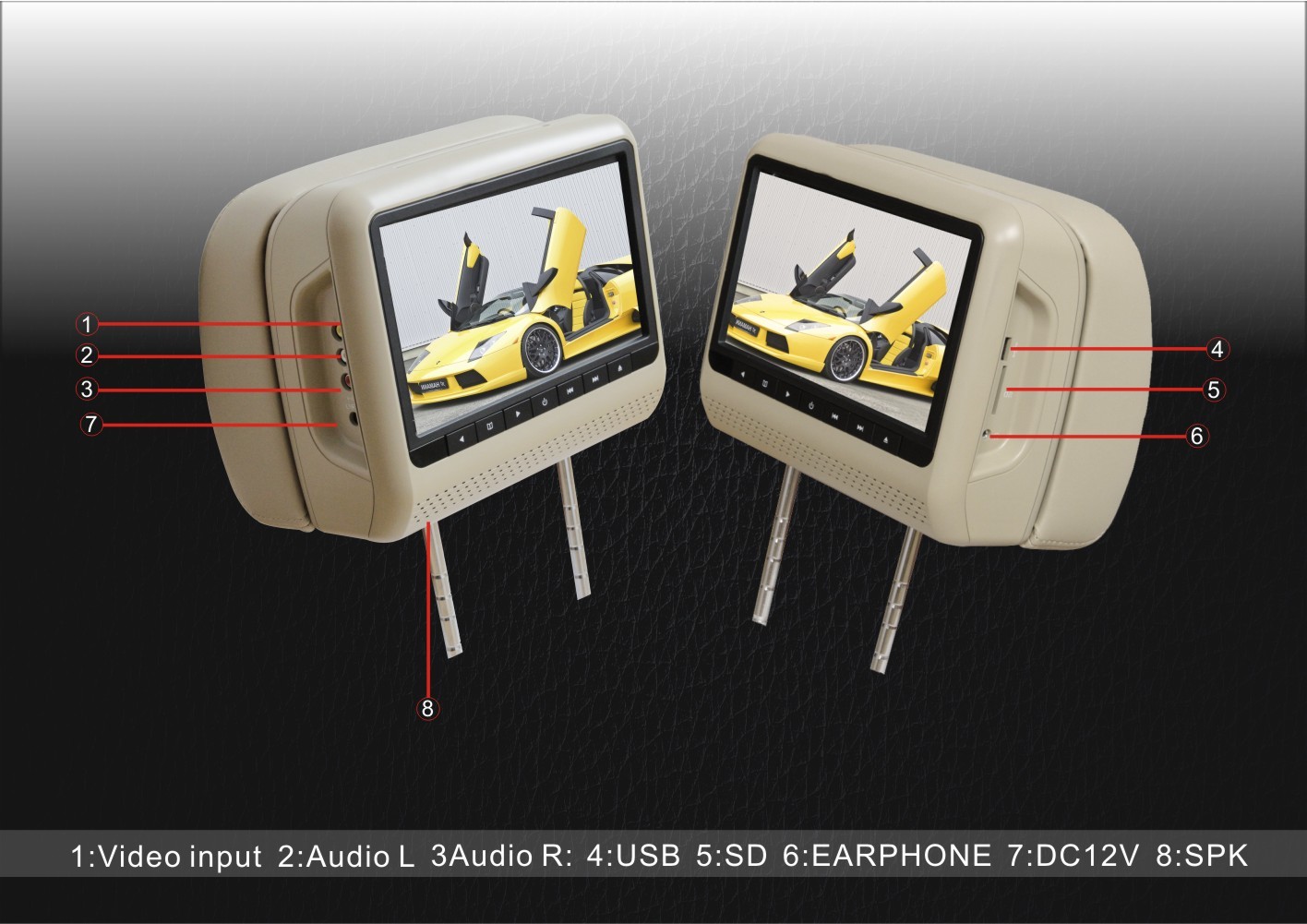 Supplier Details
Contact:

Tyson Luo

Location:

Block2, Chitongda Group Technology Park, No.108 of Baoshi West Road,Shiyan Street, Bao'an District, Shenzhen, China

Guangdong, China

Phone:

(86)755-27863557

Fax:

(000)00-

Website:

www.cardvdonline.com